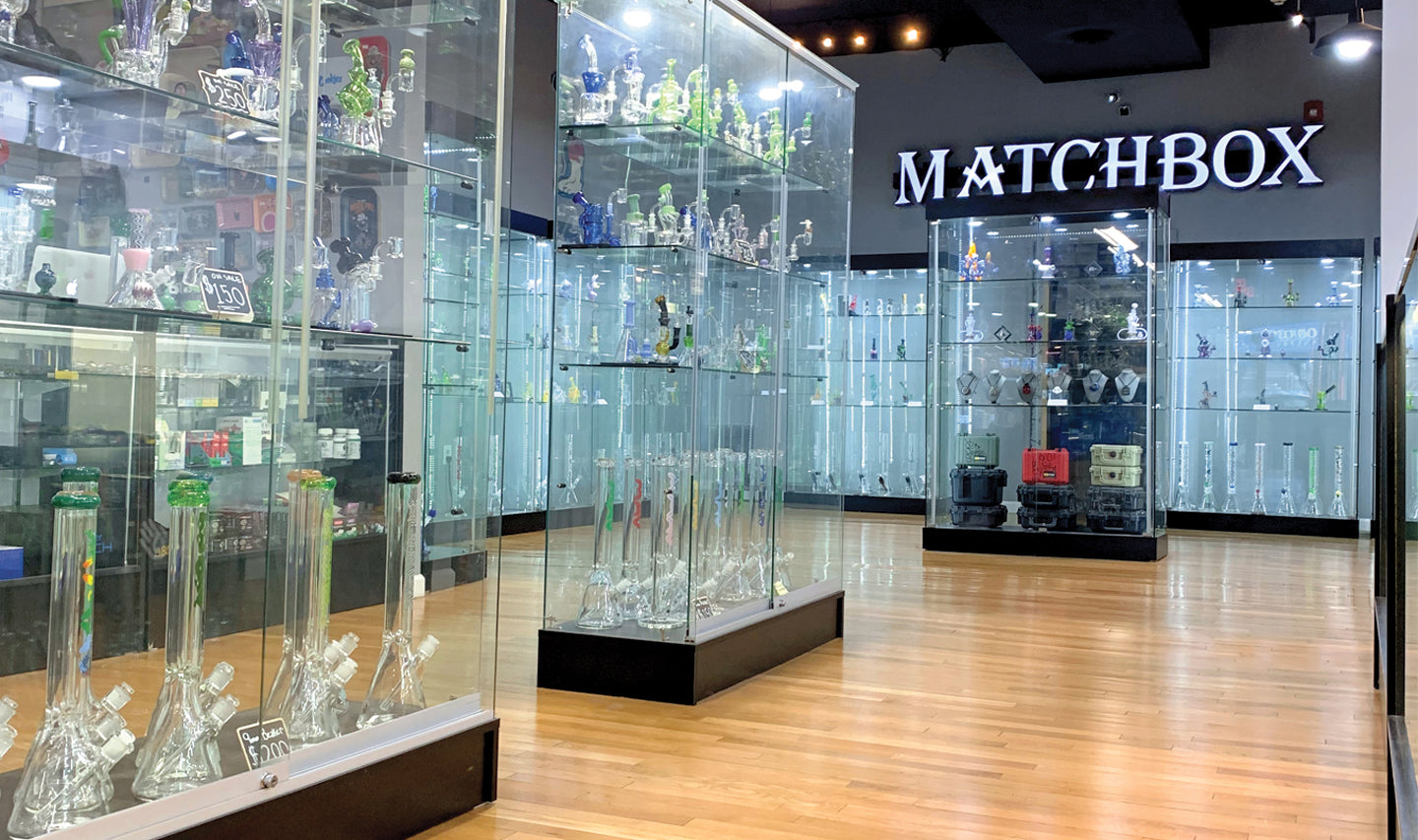 Welcome to Matchbox Philly
Learn more about Philadelphia's Premier Glass Gallery
The Beginning
Since opening our doors in 2013, we have continued to provide unmatched service and selection to our community. We always strived to carry industry leading Scientific Glass, Herbal Vaporizers, Concentrate Vaporizers, and other Smoking Accessories. Our selection is consistently being updated with the latest items on the market.
We cater to all price ranges, providing quailty poducts at affordable prices. You can view our most budget friendly glass selection in our Generic MB Glass section, and our biggest discounts in MB Deals.
We also carry many of the industry's top brands including ROOR, HiSi, Toro, Medicali, MAV, AFM, US Tubes, SeedOfLife and many more. These brands are currently producing the best Glass Beakers and Straight Tubes for flower, as well Dab Rigs and Quartz Bangers for concentrates.
Heady Gallery Expansion
We later expanded into a larger location in 2017 complete with a full gallery to further showcase top talent in the glass art industry. We carry a vast selection of Heady Glass from different artists, both locally and nationwide. We are always expanding our list of artists that we carry, and continue to watch them grow and shape our industry. You can check out our gallery in person or view our online Heady Gallery!
Matchbox Philly Online
After reconigzing the growing need for a top-tier online smoke shop, we moved to launch this site and have since been updating it to improve our customer's shopping experience.